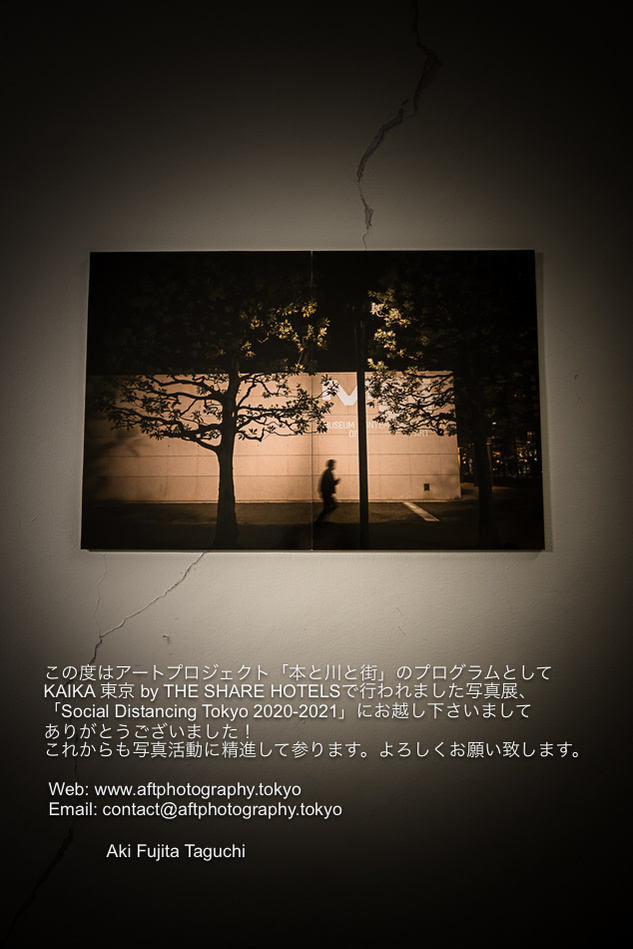 I know it's too late to say thank you, but better late than never…
Huge thanks to lovely people who kindly came to see my photo exhibition 'Social Distancing Tokyo 2020-2021' as part of the art project 'Books, Rivers, and the Town' held at KAIKA Tokyo by The Share Hotels. Unfortunately, concerts I want to photograph will not come back here any time soon. But don't worry. I never stop photographing and following my dreams.
I appreciate your BIG love and support!
Aki Fujita Taguchi
「本と川と街」のプログラムとしてKAIKA東京 by THE SHARE HOTELSにて行われた写真展、「Social Distancing Tokyo 2020-2021」にお越しくださった皆様、作品をご購入くださったお客様、Art Stickerにてご支援下さったお客様、ありがとうございました!この素晴らしい空間で展示できた事、皆様と様々なお話をじっくりできた事は大きな糧になりました。遅くなりましたが心よりお礼申し上げます。
Aki Fujita Taguchi