I've been exhibiting my photo at
KYOTOGRAPHIE

KG

+ Photo Festival! April 21, 2023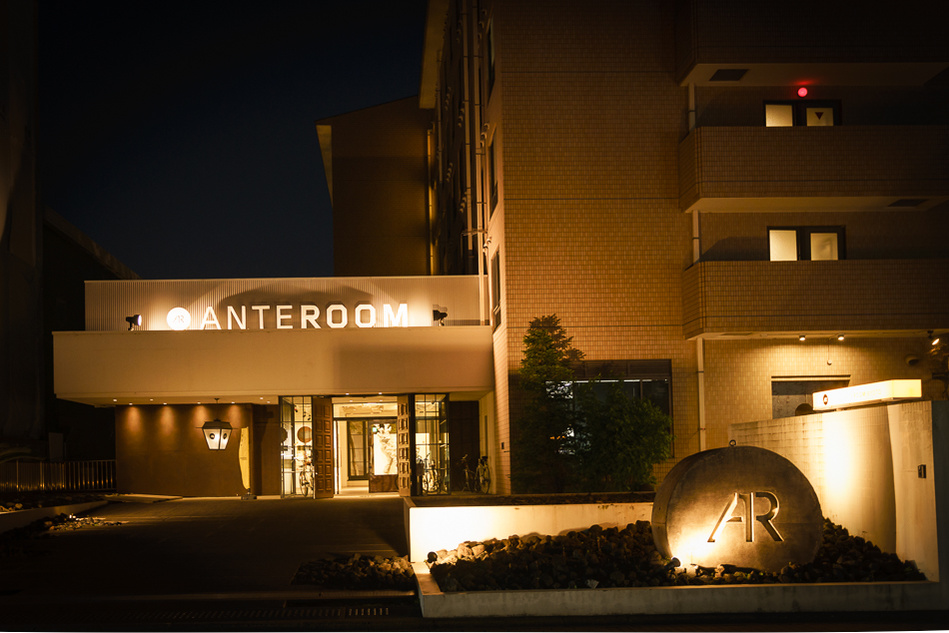 (English below)
2023年 4月14日より6月29日まで、KYOTOGRAPHIE KG+ 2023特別展として、 「JAPAN PHOTO AWARD + Intuition |2023」が開催されております。
ホテルアンテルーム京都の1階ギャラリースペース、INTUITIONコーナーに私の写真を1枚展示させていただいております。奥のバーカウンターの前の壁、一番右あたりです。
コンサート会場で撮った写真ではありますが、被写体はミュージシャンではありません。ライブ前の緊張感が一番高まる瞬間にフォトピットから撮影しました。
展示写真の下によく見ると作家名が壁に書いてあります。見本の写真集も会場に置いてありますので、照らし合わせてご確認いただけると嬉しいです。9Pに作品、巻末にプロフィールとステートメントが日本語と英語で掲載してあります。
Kyotographieにいらっしゃる方、京都に観光に来られる方、関西方面の方、是非足をお運び下さい。京都駅から地下鉄烏丸線で一駅、九条駅から徒歩5分ほどのとても落ち着くアートホテルです。
また、写真集のみと掲載写真付きの写真集を私個人でもごく少部数販売しております。会場やkyotographie Information Center 町家でも販売しておりますが、もし私にご連絡下さって直接ご購入いただければ、送料はこちらが負担、サインを入れてレターパックライトでお送りします。
展示詳細: 「JAPAN PHOTO AWARD vol.10 + INTUITION|2023」⁡
会期:2023年4月14日(金)~6月29日(木) 無休
時間:10:00-20:00
会場:HOTEL ANTEROOM KYOTO / Gallery 9.5
住所:〒601-8044 京都府京都市南区東九条明田町7
問い合わせ:JAPAN PHOTO AWARD 事務局 info@japanphotoaward.com
Japan Photo Awardでの紹介ページ
https://www.japanphotoaward.com/kyotographie-kg
ホテルアンテルームでの展示紹介ページ
https://www.uds-hotels.com/anteroom/kyoto/news/16403/
KG+での紹介ページ
https://kgplus.kyotographie.jp/exhibitions/2023/japan-photo-award-vol-10-+-intuition/
写真集とプリント販売価格(全て税込、送料込 )
写真集のみ:3,300円 ※私の作品掲載は一枚です。プロフィールとコンセプトが巻末にあります。
写真集+2Lプリント:5,300円
写真集+A4プリント:8,300円
普段よりプリントもお求めやすく設定しております。ご希望の方はDMもしくはe-mailでご連絡下さい。お待ちしております! contact@aftphotography.tokyo Aki Fujita Taguchi
I'm happy to announce that "JAPAN PHOTO AWARD + Intuition |2023" is being held as a special exhibition of KYOTOGRAPHIE KG+ 2023 from April 14 to June 29, 2023.
One of my photos is exhibited at the INTUITION corner in the gallery space on the first floor of Hotel Anteroom Kyoto. It is on the wall in front of the bar counter, on the far right. Although the photo was taken at a concert venue, the subject is not a musician. It was taken from the photo pit at the moment of highest tension before the show starts. If you look closely under the exhibited photo, you can see my name written on the wall. A sample photo book is also available at Hotel Anteroom Kyoto, so I would be happy if you could check it. You can find my photo on page 9, and a profile and statement in English and Japanese at the end of the photo book.
If you are coming to Kyotographie, sightseeing in Kyoto, or in the Kansai area, please come and visit Hotel Anteroom Kyoto. It is a very comfortable art hotel, just one subway stop from Kyoto Station on the Karasuma Line and a 5-minute walk from Kujo Station.
I'm selling a small number of copies of the photo book only and a photo book with the limited number of print. You can get the photo book at Hotel Anteroom Kyoto and the Kyotographie Information Machiya. If you contact me and purchase the book directly, I'll sign the book, shipping is free, and send it to you by Letter Pack Light everywhere in Japan. Please feel free to contact me regarding oversea shipments. I think it's not expensive since it's A4 size and lightweight.
"JAPAN PHOTO AWARD vol.10 + INTUITION|2023"
Dates: April 14 ~ June 29, 2023 (There are no closed days or admission fees)
Hours: 10AM-8PM
Venue: HOTEL ANTEROOM KYOTO / Gallery 9.5
Address: 7, Higashi-Kujo Akita-cho, Minami-ku, Kyoto, 601-8044, Japan Inquiries: JAPAN PHOTO AWARD Secretariat info@japanphotoaward.com
Links:
Japan Photo Award
https://www.japanphotoaward.com/kyotographie-kg
Hotel Anteroom Kyoto
https://www.uds-hotels.com/anteroom/kyoto/news/16403/
KG+
https://kgplus.kyotographie.jp/en/exhibitions/2023/japan-photo-award-winners+intuition-artists/
Price (all prices include tax and shipping in Japan)
Photo book only: 3,300 yen. Please note - One of my works is included in the book with other photographer's works. You can find my profile and concept at the end of the book in English and Japanese.
Photo book + 2L size print: JPY5,300
Photo book + A4 size print: JPY8,300
This time, my print is available at a more affordable price than usual. Please contact me via DM or e-mail if you are interested.
Email: contact@aftphotography.tokyo
Aki Fujita Taguchi